Opening of the brand new Colruyt in Thuin on Wednesday 14 June
Découvrez votre nouveau magasin et son point d'enlèvement Collect&Go
Tuesday, June 13, 2023
On Wednesday 14 June 2023, the new Colruyt Lowest Prices in Thuin will open following work lasting one year, right beside the former store. What's new? This store, with its low energy consumption, is not only far more functional than its predecessor, it is also much larger. Cherry on the cake: customers can collect the shopping they have reserved online from the brand new Collect&Go collection point.
A more enjoyable and efficient shopping experience
The new Colruyt in Thuin is a large store, offering a wide range of quality products. The manager, Jeremy Dubrocq, says: "With its floor surface of 1,500 m², which is 500 m² more than the previous store, this new Colruyt accommodates a fresh department that is now twice the size. Wider aisles, optimised shelf layout... our customers are sure to find their shopping more enjoyable and efficient!" The brand new butchery with prepacked products now has an open workshop, where customers can watch qualified butchers at work. "These butchers prepare fresh meat on site, and are easily accessible to answer any questions or handle special requests," continues the manager.
​This large store also has 8 checkouts, which is 2 more than before.
Collect&Go does the shopping for customers
Colruyt continuously aims to improve its customers' shopping experience. As such, the new store features a Collect&Go collection point. Customers can therefore easily decide to do their shopping online or in the store. Collect&Go is the handy shopping service offered by Colruyt Group. Customers submit their shopping list via collectandgo.be or on the app, and employees then prepare their products in the collection point, ready for their chosen day and time.
Integration in a housing complex with a large car park
The construction of 14 apartments adjoining the store is progressing nicely and their completion is scheduled for spring 2024. The distributor also plans to install solar panels to provide the store with green energy and to plant a green roof on the building. The manager explains: "Between now and mid-November, customers will benefit from a large car park with 119 bays and 5 charging stations accommodating 10 electric vehicles." From June onwards, cyclists will be able to take advantage of rails, allowing them to safely park bikes or cargo bikes.
​
Sustainable choices, as always
The new Colruyt in Thuin is a low-energy store. Made of recycled concrete, the building consumes no fossil fuels whatsoever, and recovers heat from its cooling installations to power the heating. In addition, thanks to motion detectors, economic LED lighting only switches on when necessary, saving a further 30% in energy. The store has therefore received an excellent energy rating, as well as decreased its CO2 emissions.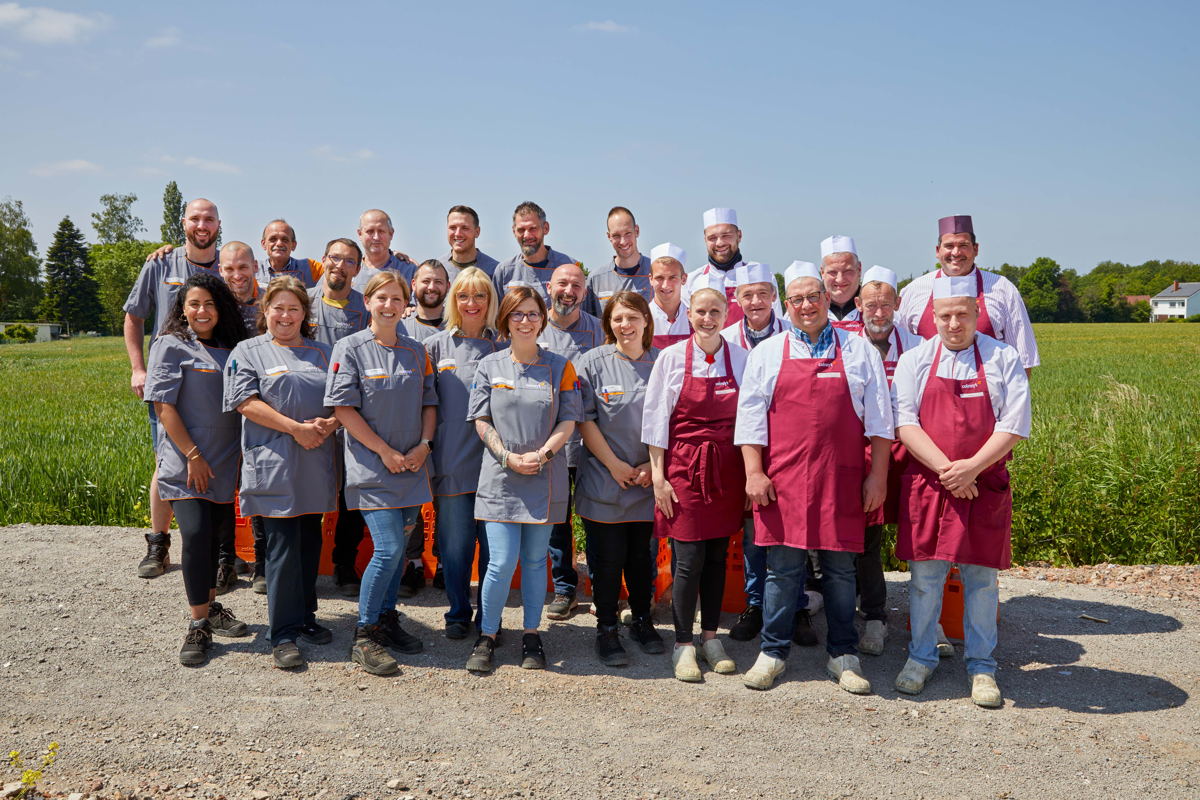 ---
Contactinformation
​Johann Denis (regional manager) on +32 (0)2 345 2345.
​Eva Biltereyst (Colruyt Lowest Prices Press Manager) on +32 (0)479 72 29 10.
Practical information
​Colruyt Thuin
​Drève des Alliés 108/1
​6530 Thuin
Opening Hours
​Mon - Sat: 8.30 am - 8 pm
​Fri: 8.30 am - 9 pm
---
About Colruyt Lowest Prices
​Colruyt is Colruyt Group's Lowest Prices supermarket. The store chain has been guaranteeing the lowest price for every product at every moment for more than 40 years now. Customers can find about 10,500 food and 7,500 non-food products, from daily fresh fruit, vegetables and meat to cleaning and personal hygiene products. Colruyt also stands out by its simplicity, efficient shopping and efforts in the area of sustainability. The chain operates about 240 stores in Belgium and the Grand Duchy of Luxembourg and employs more than 15,000 people. Customers can also order their purchases in the Colruyt webshop and have them delivered at home or pick them up in more than 200 Collect&Go collection points.
​