New Spar Colruyt Group in Wevelgem to open on 19 October
Pop in for the best products and a warm welcome
Tuesday, October 3, 2023
On Thursday 19 October, a new Spar Colruyt Group will open its doors in Wevelgem. The existing local supermarket in Menenstraat was given a Spar look, with a strong emphasis on fresh and local. The whole team is already looking forward to offering customers a taste of excellent customer service, a pleasant shopping experience and the familiar Spar quality.
Familiar location and trusted team
From 19 October, those in the Wevelgem area who prefer deliciously fresh products and a great shopping experience will feel right at home in the revamped Spar store at Menenstraat 268. The location might ring a bell, because where the new Spar is now used to be home to a different supermarket. Every employee from the previous supermarket is joining us, including student workers and flex workers. Many of them are from the area.
Meats and cheeses cut and sliced in-house
Come and visit us at Spar Wevelgem and you'll soon notice we have a wide selection of products on offer, just like the previous store. Certain categories, such as local products and sushi, have been repositioned and/or given an upgrade. The intention is to add some new touches here and there, and continue to expand and refine the available products. Services that are completely new are the in-house cutting and slicing of meats and cheeses, the Post.NL PostPunt you'll find in the store, and the Bpost parcel locker in the car park. The checkouts, store shelves and car park will be just the same as before.
Festive opening and great discounts
The former store was closed for two and a half weeks to give the space a Spar makeover. Everyone is invited to explore the local supermarket on 19 October from 8 a.m. or at the celebratory reception from 11 a.m. to 6 p.m. The team is looking forward to welcoming new and familiar customers, and invites you for a drink and a bite to enjoy the food trucks and music. What's more, there are some amazing opening-week offers and discounts in the special opening folder.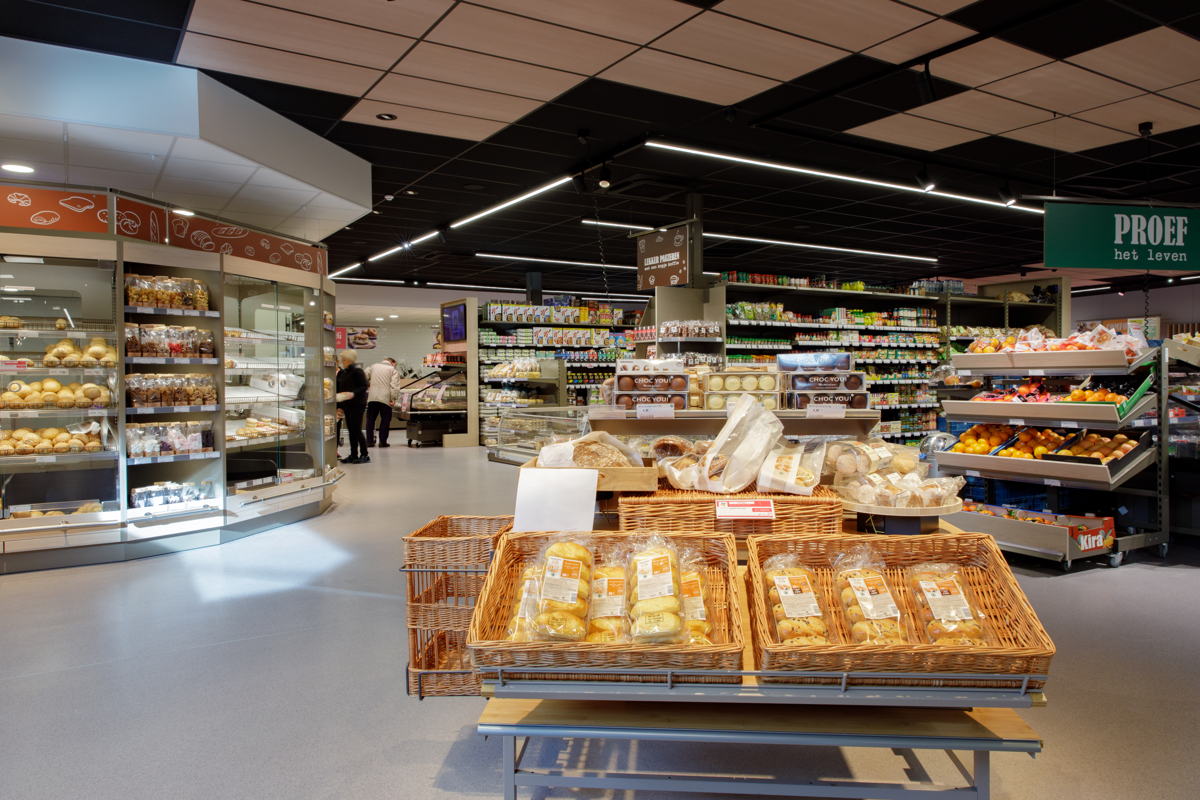 ---
Contactinformation
​056 41 04 05
Colruyt Group press office
​+32 (0)473 92 45 10
​[email protected]
Practical information
​Spar Wevelgem
​Menenstraat 268,
​8560 Wevelgem
Opening hours
​Monday: 1 p.m. – 8 p.m.
​Tuesday – Friday: 8 a.m. – 8 p.m.
​Saturday: 8 a.m. – 7 p.m.
​Sunday: 8 a.m. – noon
---
About Spar Colruyt Group
​The more than 200 Spar stores are friendly neighbourhood supermarkets run by skilled independent entrepreneurs, each with their own way of making their store unique. They are located in town or city centres and stand out thanks to their fresh products, their competitive prices and their passion for good food. The store surface varies from 300 to 1,200 m². Visit mijnspar.be for more information.
About Retail Partners Colruyt Group
​Retail Partners Colruyt Group is the licensee of Spar Colruyt Group in Belgium. It works closely with more than 200 independent Spar entrepreneurs: not only supplying goods, but also providing full support and a unique partnership-based consultation model. Retail Partners Colruyt Group also supplies fresh products and groceries to Alvo stores, with the independent organisation handling the purchase and transport of the goods and advising on the range and promotional policy. Finally, Retail Partners Colruyt Group supplies 120 independent retailers, including 31 Mini Markets. Visit retailpartnerscolruytgroup.be for more information.

​