Revamped Okay Puurs reopens as a sustainable local supermarket on 7 July
With a refurbished freshmart and additional cooling cabinets.
Tuesday, July 4, 2023
On Friday 7 July, Okay Puurs reopens its doors after undergoing a thorough facelift. The local supermarket with a 650 m² surface area has been renovated in the style of the latest generation of Okay stores, with a refurbished freshmart, additional cooling cabinets and a revamped bread corner, among other things. During the renovation, extra efforts were made to minimise the environmental footprint. Store manager Stefan Van Driessche and his team look forward to welcoming their customers again.
Focus on fresh products and daily fresh bread
Thanks to the fresh and modern interior, customers of Okay Puurs can now find their way even more easily in the wide range of fresh products. "In the renewed freshmart our extensive range of fresh fruit and vegetables is shown to its full advantage," store manager Stefan explains. "We placed extra refrigeration units just outside the freshmart, so that we can showcase our tapas, cold sliced meat and pastries even better."
In Okay Puurs, the store co-workers bake off quality bread, breakfast rolls and buns on site. "They are now even more neatly displayed in our renewed bread unit. Much more convenient for our customers," Stefan explains. "Customers can now pay for their groceries in the renewed checkout environment. A fresher look and even easier for our customers." The frozen products department has chest-type freezers with glass lids. That way, customers can find their favourite products fast and easily. The many new features and improvements contribute to a pleasant shopping experience and even more efficient shopping.
The enthusiastic team at Okay Puurs remains on board and is ready to again welcome its customers. "Every day, I can count on a great team of 14 motivated co-workers. All of them people from the region, for whom customer friendliness, good service and helpfulness always come first."
Minimal environmental impact
Like the other Colruyt Group store formats, Okay is firmly committed to building sustainably and with a minimal ecological footprint. No gas or fuel oil is used at Okay Puurs. The cooling system runs on propane, a natural coolant that is much more environment-friendly than chemical coolants and reduces CO2 emissions by 90 %. Also, the heat released by the refrigeration system is recovered to heat the store. Furthermore, the paint used for the store's front breaks down pollutants in the air. Under the influence of sunlight, this paint converts nitrogen oxides, ozone and harmful organic substances into nitrate and oxygen. The rain dissolves and washes away the nitrates.
Easy to reach by car and bicycle
Okay Puurs is located along the connecting road Guido Gezellelaan, so it is easily accessible to everyone. The car park has a capacity of 54 vehicles and cargo bikes can be safely secured in the bicycle shed.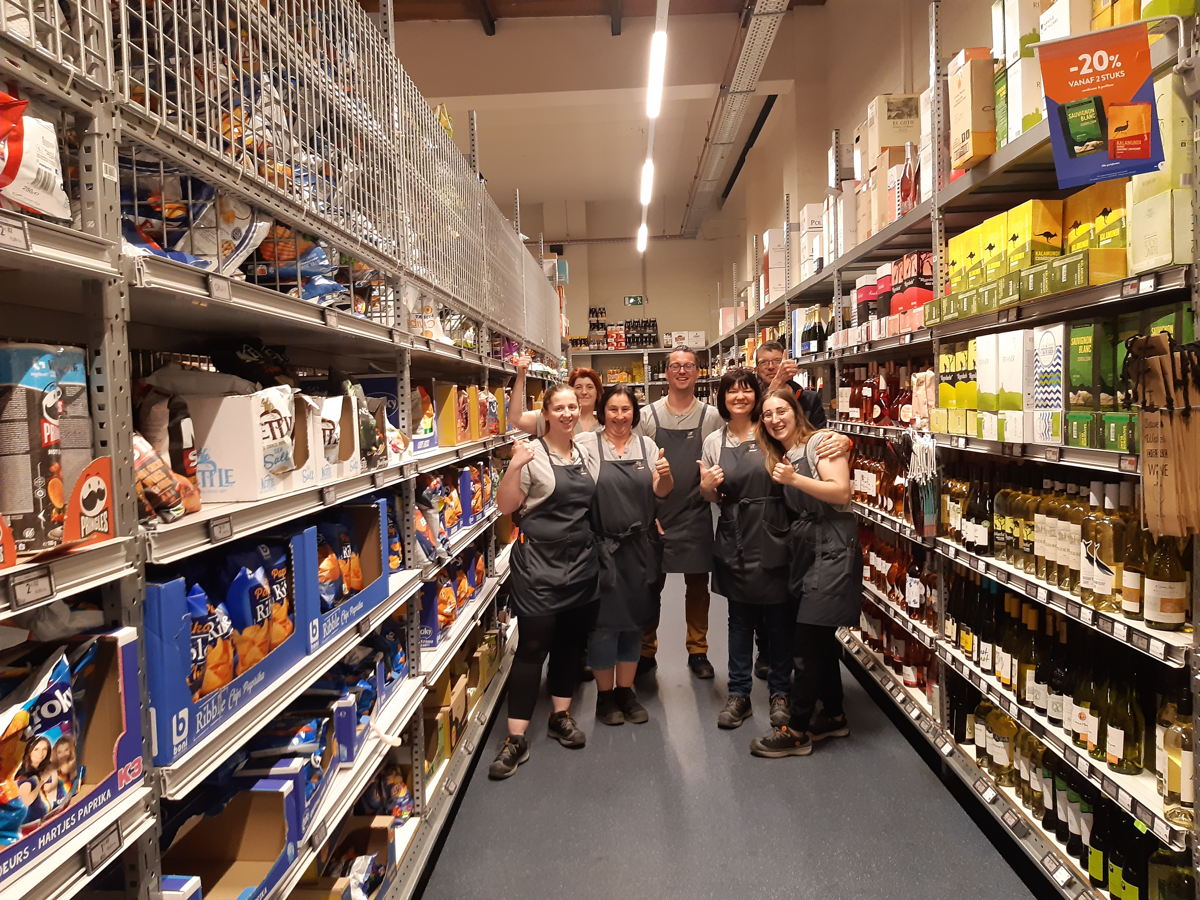 ---
Contactinformation
​Store
​03 899 63 13
​www.okay.be/puurs
Colruyt Group press office
​+32 (0)473 92 45 10 or +32 (0)2 363 55 45
​[email protected]
Practical information
​Okay Puurs
​Guido Gezellelaan 145
​2870 Puurs
Opening hours
​Monday to Saturday from 8:30 to 19:30
---
About OKay
​Okay is Colruyt Group's local supermarket. Customers can find everything they need there for their daily shopping. Okay stores are set up as near as possible to town or city centres and guarantee the lowest prices in the neighbourhood. The very first Okay opened its doors in Ertvelde on 14 January 1998. Since then, Okay has been opening an average of 6 new stores every year. The local store chain intends to keep up this frequency in the years to come. Today, Okay has about 145 stores in Belgium. Since November 2015, the chain also has its own distribution centre at the industrial estate of Lot (Beersel) in Flemish Brabant. Okay currently employs more than 2,500 co-workers.