Renovated OKay Le Roeulx reopens on 13 May as a sustainable local supermarket
With a fresh look for its fresh market plus extra refrigerators
Wednesday, May 11, 2022
On Friday 13 May, the OKay shop in Roeulx will reopen following significant renovation works. The supermarket, which covers 650 m², will match the new-generation style and feature a revamped fresh market, extra chiller cabinets and a renovated bakery corner. The store manager Patrick Cailleauand the nine members of his team are delighted to invite local residents to discover their renovated neighbourhood supermarket.
The modern layout is a breath of fresh air
Thanks to the modern design, which adds a breath of fresh air, the OKay store in Roeulx will be able to serve its customers even better than before. The local supermarket is capitalising on the range of fresh produce, as one of the chain's advantages: fruit and vegetables, dairy products, meat, cold cuts, fish and ready-made meals. "In the redesigned fresh market, for example, we show off our wide selection of fresh fruit and vegetables." says Patrick. "We have also added chiller units in order to draw attention to the tapas, cold cuts, and tarts and pastries."
At the OKay store in Roeulx, fresh bread is delivered daily and the employees themselves bake the high-quality pastries and bread rolls several times a day. All of these goodies are presented in the handy bakery corner. Patrick: "Our bakery corner is highly ergonomic and very easy to use, both for our staff and for customers." In the frozen goods department there are freezers with glass tops. This makes it quick and easy for our customers to find their favourite products.
A happy and helpful team
All of these changes and improvements undoubtedly create a more pleasant experience in the shop and make shopping easier. However, the biggest asset at the OKay store in Roeulx is undoubtedly still its wonderful staff. Patrick explains: "I can count on a great team of nine motivated colleagues every day. They are all keen to be helpful, satisfy customers and provide a quality service."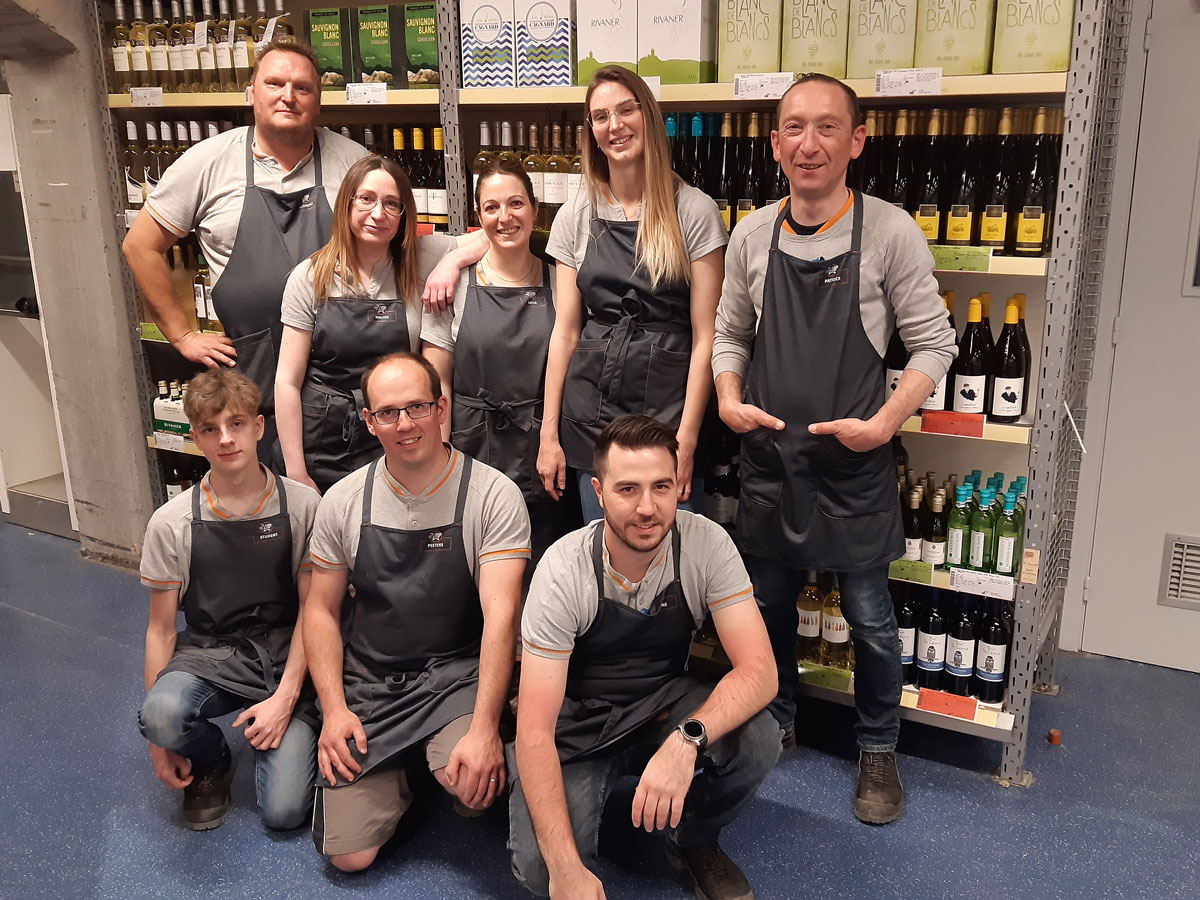 Easily accessible
The OKay store at Roeulx is located at 135 Rue de Houdeng, near the main intersections. "There are 56 spaces in our car park. Customers who choose not to come by car can use the large shelter for bicycles, which is also designed to cater for cargo bikes." confirms Patrick.
Minimal carbon footprint
Like the other chains in Colruyt Group, OKay pays great attention to the sustainability of its premises, by minimising the environmental footprint. Patrick: "We use LED lighting, which consumes 30% less electricity than traditional lightbulbs. Furthermore, the refrigeration system runs on propane, which allows carbon emissions to be reduced by 90% compared to traditional cooling systems." The residual heat in the installation is recovered in order to heat the store, and rainwater is buffered in order to avoid overloading the drains.
---
Contactinformation
​Silja Decock, Colruyt Group press officer
​+32 (0)473 92 45 10 or +32 (0)2 363 55 45
​[email protected]
Practical information
​OKay Le Roeulx
​Rue de Houdeng 135
​7070 Le Roeulx
​+32 (0)64 44 10 56
​www.okay.be/leroeulx
Opening hours
​Every day from Monday to Saturday,
​from 8.30 am to 7.30 pm
---
About OKay
OKay is Colruyt Group's local supermarket format. Customers can find everything they need there for their daily shopping. OKay stores are set up as near as possible to town or city centres and guarantee the lowest prices in the neighbourhood. The very first OKay store opened its doors in Ertvelde on 14 January 1998. Since then, OKay has been opening an average of 6 new stores every year. The local store chain intends to keep up this frequency in the years to come. OKay has about 140 stores in Belgium today. Since November 2015, the chain also has its own distribution centre at the industrial estate of Lot (Beersel) in Flemish Brabant. OKay currently employs more than 2,500 co-workers.