Renewed OKay Pittem reopens on 14 June as a sustainable local supermarket
With refurbished freshmart, additional cooling cabinets and renovated bread corner.
Tuesday, June 13, 2023
On Wednesday 14 June, OKay Pittem reopens its doors after undergoing a thorough facelift. The local supermarket, which with its total store area of 940 m² is a lot more spacious than before, has been renovated in the style of the latest generation of OKay stores, with a refurbished freshmart, additional cooling cabinets and a revamped bread corner, among other things. During the renovation, considerable efforts were made to minimise the environmental footprint. Store manager Tim Dendooven and his team look forward to welcoming their customers again.
Focus on fresh products and daily fresh bread
OKay Pittem is not only 290 m² larger than before, thanks to the fresh and modern interior, the customers of the local supermarket can now find their way through the varied range of fresh products more easily. "In the renewed freshmart our extensive range of fresh fruit and vegetables is shown to its full advantage," store manager Tim explains. "We placed extra refrigeration units just outside the freshmart, so that we can showcase our tapas, cold sliced meat and pastries even better."
In OKay Pittem, the store co-workers bake off quality bread, breakfast rolls and buns on site. "They are now even more neatly displayed in our renewed bread unit. Much more convenient for our customers," Tim explains. "The checkout area also received an overhaul and was redesigned to provide a seamless customer experience."
All these novelties and improvements contribute to a more pleasant shopping experience and make shopping even more efficient. "Every day, I can count on a great team of 13 motivated co-workers. All of them people from the region, for whom customer friendliness, good service and helpfulness always come first."
Minimal environmental impact
Like the other Colruyt Group store formats, OKay is firmly committed to building sustainably and with a minimal ecological footprint. No gas or fuel oil is used at OKay Pittem. The store runs entirely on renewable energy and its eco-friendly cooling emits 90% less CO2 than traditional cooling installations. In addition, the heat released by the cooling and ventilation system is recovered to heat the store.
Easy to reach by car and bicycle
OKay Pittem is located very practically, close to the village centre and easily accessible for everyone. The spacious and practical car park has room for 62 vehicles and cargo bikes can also be safely secured in the bicycle shed.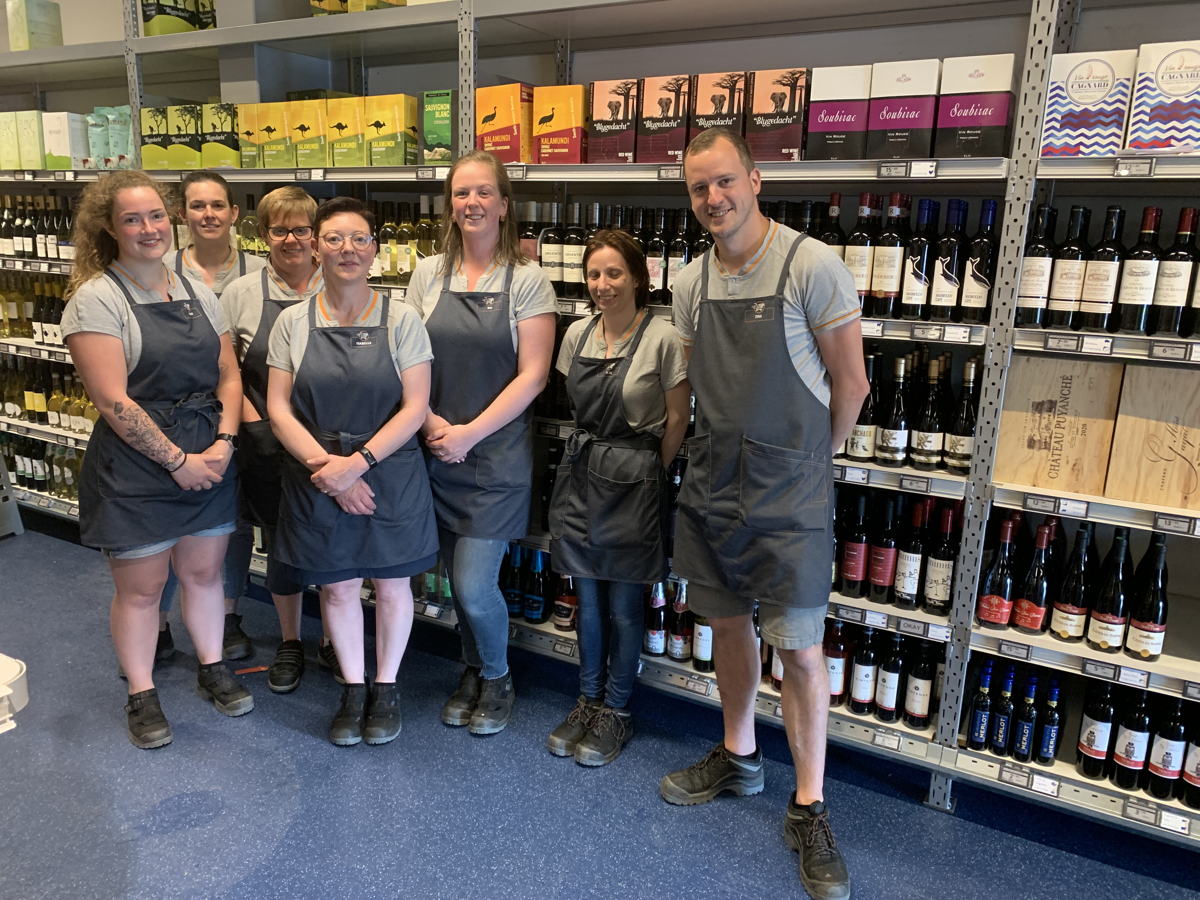 ---
Contactinformation
​Store
​051 46 77 14
​www.okay.be/pittem
Colruyt Group press office
​+32 (0)473 92 45 10 or +32 (0)2 363 55 45
​[email protected]
Practical information
​OKay Pittem
​Joos de ter Beerstlaan 31
​8740 Pittem
Opening hours
​Monday to Saturday from 8:30 to 19:30
---
About OKay
​OKay is Colruyt Group's neighbourhood supermarket where customers can find everything they need for their daily shopping. OKay stores are set up as near as possible to town or city centres and guarantee the lowest prices in the neighbourhood. The very first OKay opened its doors in Ertvelde on 14 January 1998. Since then, OKay has been opening an average of 6 new stores every year. The neighbourhood supermarket intends to keep up this frequency in the years to come. Today, OKay has about 145 stores in Belgium. Since November 2015, the chain also has its own distribution centre at the industrial estate of Lot (Beersel) in Flemish Brabant. OKay currently employs more than 2,500 co-workers.