Opening of a brand new Colruyt store in Strassen at the Boomerang Shopping Centre
At the Boomerang Shopping Centre, level -1
Monday, October 3, 2022
On Wednesday 5 October, Colruyt Lowest Prices will open its 6th store in the Grand Duchy of Luxembourg in Strassen, route d'Arlon. This Colruyt is located on level -1 of the Boomerang Shopping Centre and offers a wide assortment of quality products, both food and non-food. The icing on the cake is that the bread will be baked on site throughout the day.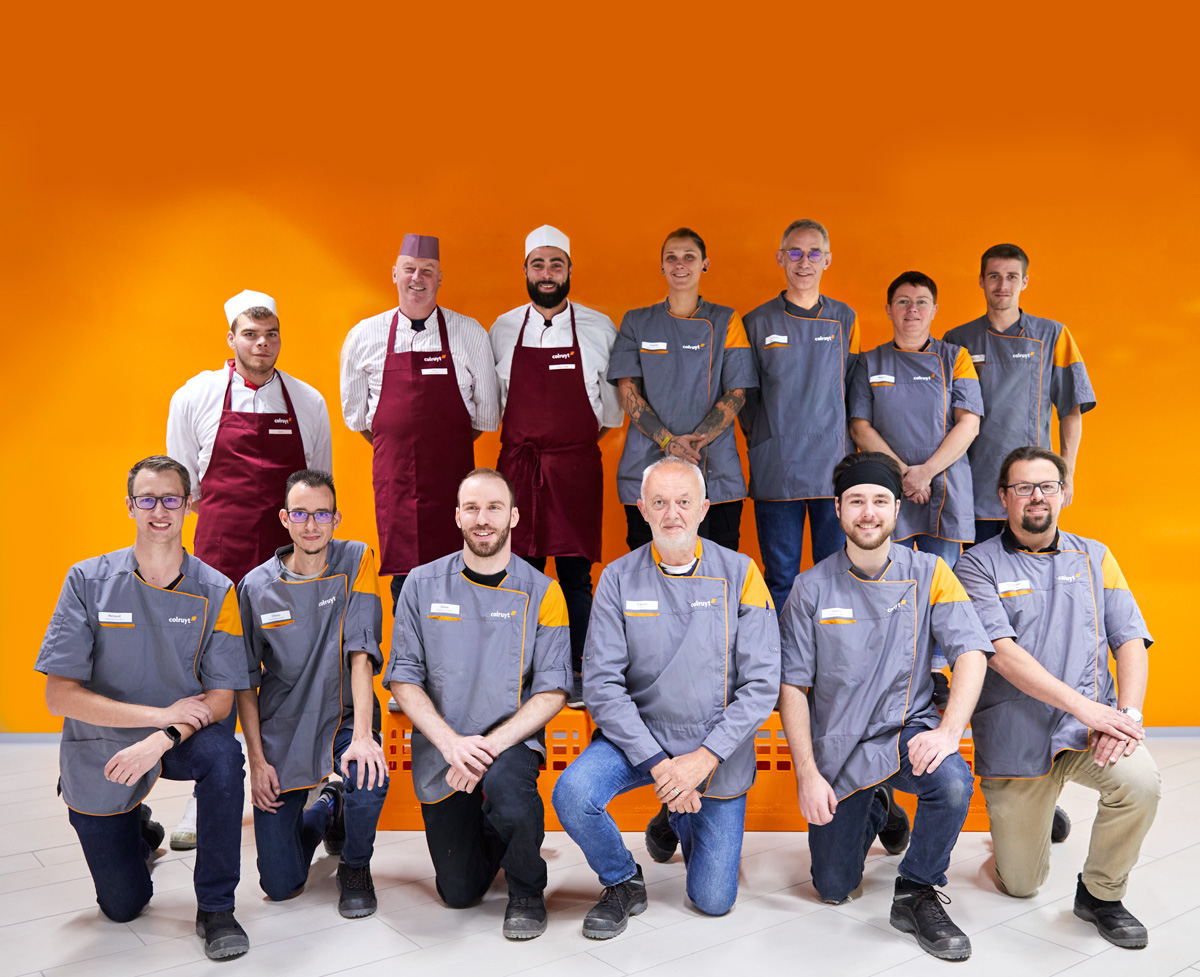 Everything under one roof
In this brand new Colruyt store with a surface area of almost 1,200 m², customers can choose from a wide assortment of food and non-food products, both private labels (Boni Selection and Everyday) and international, Luxembourg and Portuguese brands. Store manager Claudy Schmitz: « The fact that bread and baguettes will be baked in the store throughout the day makes the Colruyt in Strassen unique. Our assortment is adapted to our customers' eating habits and includes both wholegrain and sourdough breads. It's hard to resist the smell of warm bread! »
​Fresh produce, such as fruit and vegetables, dairy products, fish and ready meals, are all stored in a large, separate cooling room, ensuring they're always fresh. The extensive assortment of frozen products is kept in large freezer chests.
Locally produced fresh meat
Store manager Claudy Schmitz shows us the self-service butcher's: « ​ Our qualified butchers cut the fresh meat on site and present it in practical portions in refrigerated cabinets with glass doors. All our customers have to do is choose what they want to eat. All the beef sold at Colruyt stores in the Grand Duchy is of Luxembourg origin and meets strict quality requirements. »
Be the first to discover the new store
From Wednesday 5 October, store manager Claudy Schmitz, chief butcher Gilles Friob and their 19 workers will welcome customers to the brand new Colruyt store in Strassen from 8.30 a.m. The store manager continues, « The day before, visitors are able to check out the new store during a special avant-première in the evening with drinks and snacks from 5 p.m. to 8 p.m. Everyone is welcome! ».
---
Contactinformation
​David Legrand (regional manager) at +32 (0)2 345 23 45.
​Eva Biltereyst (Press manager Colruyt Lowest Prices) at 0479 72 29 10.
Practical information
​Colruyt Strassen Shopping Center Boomerang
​Route d'Arlon, 2
​8008 Strassen
​Grand-Duché de Luxembourg
Opening hours
​Monday - Friday: 8.30 a.m. - 8 p.m.
​Saturday: 8.30 a.m. - 7 p.m.
​Closed on Sunday
---
About Colruyt Lowest Prices
​Colruyt is Colruyt Group's Lowest Prices supermarket. The store chain has been guaranteeing the lowest price for each product at any moment for more than 40 years now. Customers can find about 10,500 food and 7,500 non-food products, from fresh fruit and vegetables and meat to cleaning and care products. Colruyt also stands out by its simplicity, efficient shopping and efforts in the field of sustainability. The chain operates 248 stores in Belgium and the Grand Duchy of Luxembourg and employs more than 15,000 people. Customers can also order their purchases in the Colruyt web shop and pick them up in about 221 Collect&Go collection points.