First results of Colruyt Group's sustainable savings programme: schools and neighbourhood plant a Tiny Forest® in Sint-Niklaas with GoodPlanet Belgium
Tuesday, January 31, 2023
With combined efforts, the first Tiny Forest in Sint-Niklaas was planted today. A particularly happy moment, because with no fewer than 1,300 indigenous trees and shrubs, the marshy grassland on the corner of Eduard Prissestraat and Nieuwe Molenstraat will be transformed step by step into a wonderful piece of nature. A green spot within an urban context, creating educational and meeting opportunities. The creation of the grove is part of GoodPlanet Belgium's initiative to further roll out the Tiny Forest concept in Belgium by 2023, with the support of Colruyt Group. Through the retail group's sustainable savings programme, customers can save points on their Xtra app and invest them in more biodiversity. As many as 20 such groves will be established. For Sint-Niklaas, this Tiny Forest is the first in a series of three that the city envisages this year.
GoodPlanet Belgium is the ambassador of Tiny Forest in our country and has already planted five Tiny Forests between 2020 and 2022: 3 in Schoten, 1 in Forest and 1 in Neder-over-Heembeek. GoodPlanet coordinates the planting and provides the necessary tools to ensure smooth preparation, planting and management. With GoodPlanet's expertise and the support of (the customers of) Colruyt Group, a total of 20 Tiny Forests will be established in 2022-2024, of which this one in Sint-Niklaas is the first.
Customers of Colruyt Group's shop formats contributed
The planting of this Tiny Forest was partly made possible by Colruyt Group's customers. It is part of the sustainable savings programme launched by the retail group in November, whereby customers of the various retail formulas can save points when they buy food products with Eco-score A and B. These points are collected on their Xtra-app, and customers can use them, for example, to have trees planted or flower meadows laid out in our country. GoodPlanet is one of the valued partners helping to ensure that biodiversity is boosted in this way.
The initiative is close to Jef Colruyt's heart. The CEO of Colruyt Group stated: "It is great to see that the savings programme is already producing concrete results. Our customers in Sint-Niklaas and the surrounding area can now see for themselves how the points saved - which came from more sustainable choices in the shop - are being used for a greener environment."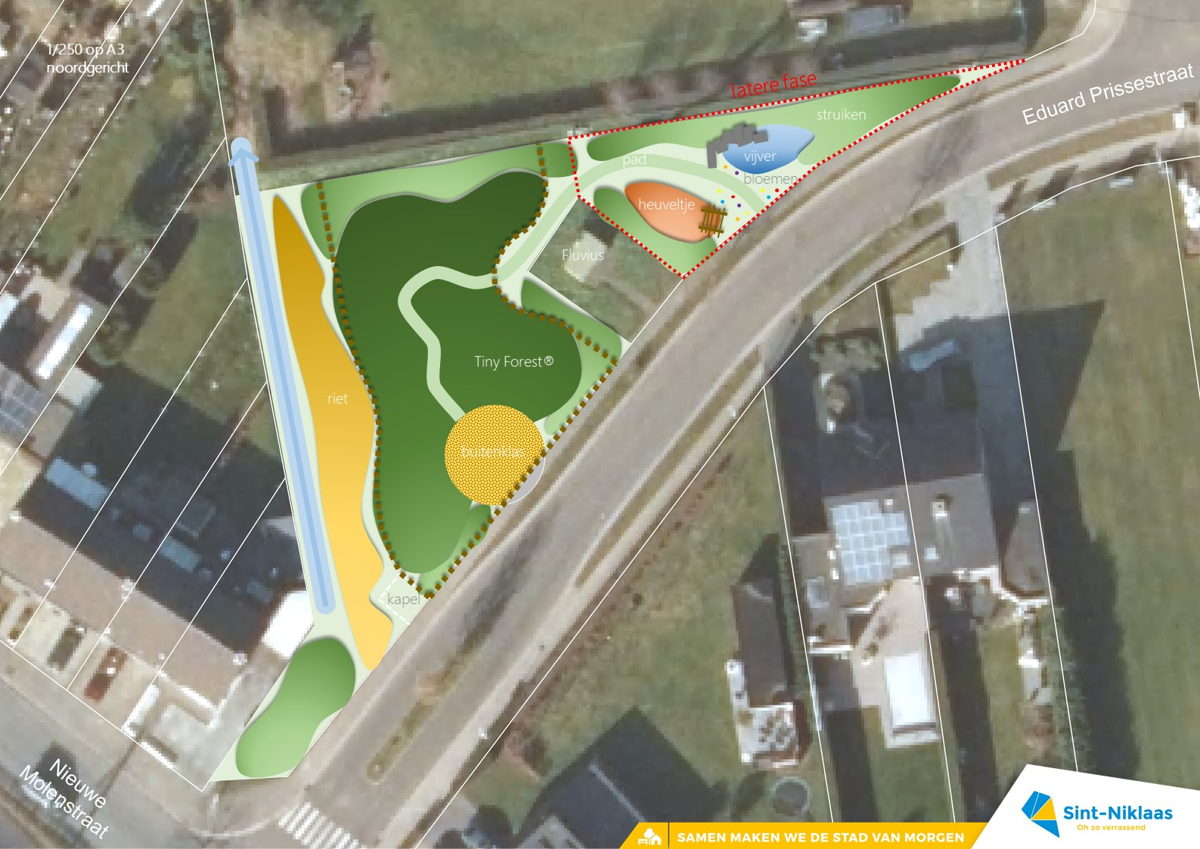 ---
In case of questions directly to GoodPlanet or the city of Sint-Niklaas:
Goodplanet Belgium
Fana Michilsens
City of Sint-Niklaas
Jan Christiaens