Colruyt Group and MechaTronix unveil the innovative CoolGrow® VF light for vertical farming
Thursday, August 3, 2023
Colruyt Group is proud to announce the launch of the CoolGrow®VF light, a breakthrough vertical farm light developed in co-creation with MechaTronix, one of the largest LED grow lights manufacturers in the European Union. A vertical farm setup with the new CoolGrow®VF light is up to 38% more energy efficient than a conventional vertical farm setup.
Continued development in co-creation
The CoolGrow®VF light is the result of the successful and intensive cooperation between Colruyt Group Smart Technics (Colruyt Group's innovation team), MechaTronix, Light & Lighting Laboratory of the KU Leuven and Achilles Design. The light was developed with the support of Het Agentschap Innoveren & Ondernemen (VLAIO) (=Agency for Innovation and Entrepreneurship).
​This new unique partnership combines the expertise that Colruyt Group has built up in recent years in vertical farming with MechaTronix's technology leadership in LED lighting for horticulture.
Kim Vancauwenberghe, managing director of Colruyt Smart Technics: 'Colruyt Group and MechaTronix aim to commercialise the CoolGrow®VF light on the international market, contributing to the further development of vertical farming. With this pioneering technology, both companies are taking an important step towards a sustainable and future-oriented food supply.'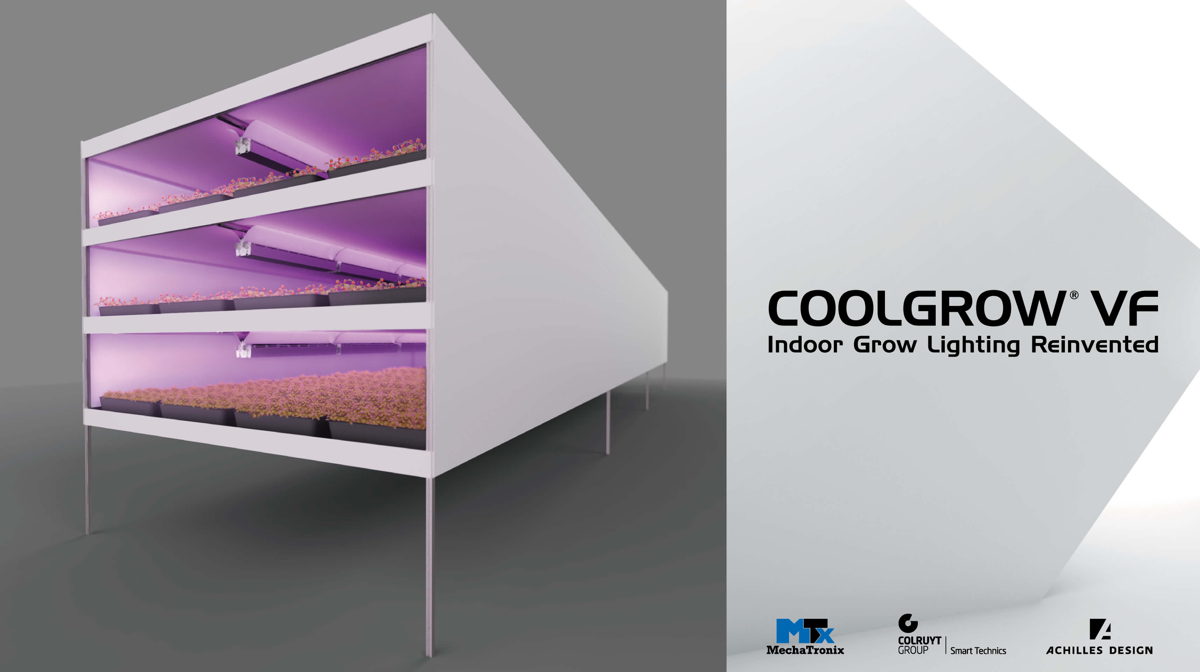 Energy saving of up to 38%
In March 2019, Colruyt Group's Bio-Planet stores came up with fresh basil grown according to the principle of vertical farming. The revolutionary aspect of this story is that it was entirely home-grown from a vertical farm developed by Colruyt Group.
Because of its ecological and sustainable nature, this technique caught the attention of the Colruyt Group R&D department. After 3 years of study and development, Colruyt Group had its own vertical farm that requires 20 times less space, 90% less water and 50% fewer nutrients than traditional cultivation and stands out from all other installations on the market with a unique concept that is highly energy-efficient.
The development of a completely new lighting concept was an important factor in making the vertical farm energy-efficient and successful. After market research, none of the existing solutions proved to meet the high requirements of control capabilities and energy efficiency. After all, there was a need for a high-intensity LED light with extremely low consumption.
Koen Vangorp, CEO of MechaTronix: 'Combining the new LED light with an environment of highly reflective material reduces the energy input by 38%.'
The light is placed upside down and illuminates the ceiling instead of directly lighting the plants. By using a reflector that spreads the light across the ceiling and the side walls, both the ceiling and side walls become a light source for the plants. The light is 100% diffuse, allowing the entire plant to actively participate in photosynthesis which immediately results in a higher production and shorter crop growth time.
​Using advanced LED technology and the unique lighting concept, the light provides optimal growing conditions for crops in vertical farms at the lowest possible energy cost.
Both the technology and the optics are globally patented.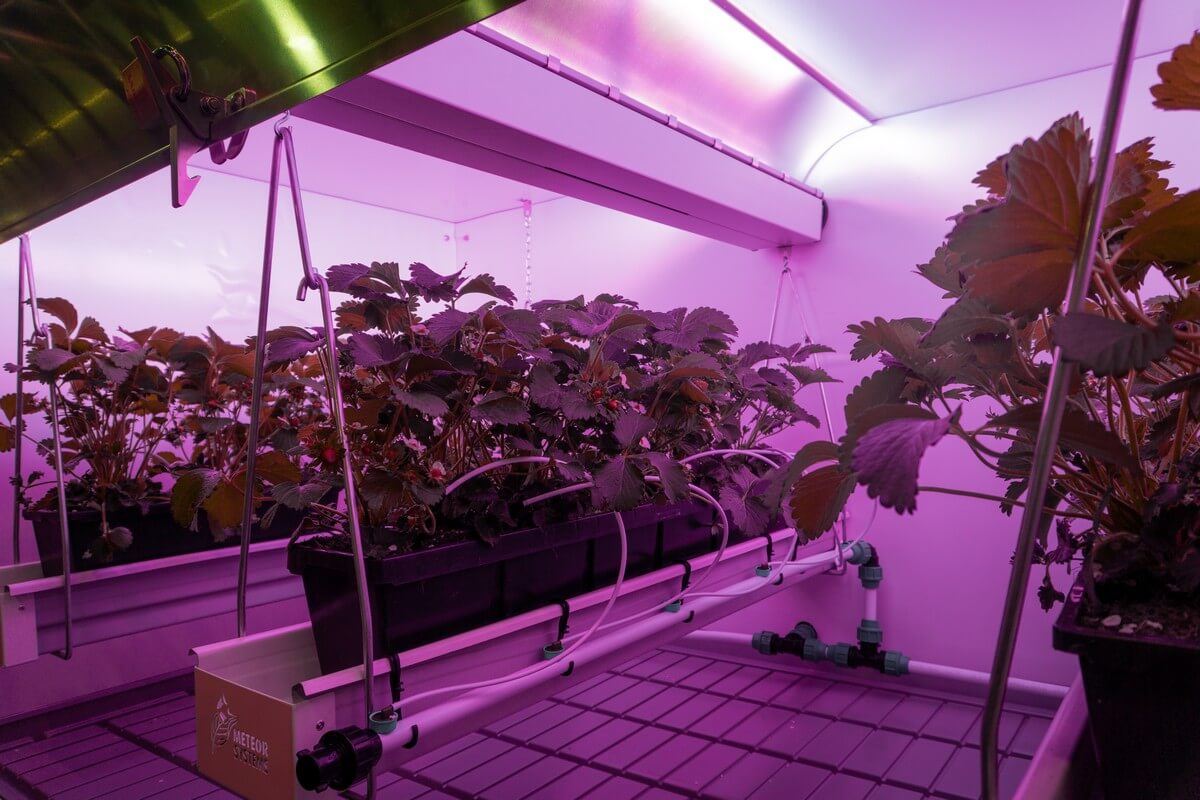 Sustainable entrepreneurship and innovation
Kim Vancauwenberghe: 'Colruyt Group's mission statement reads: 'Creating sustainable added value together through value-driven craftsmanship in retail, and that is not an empty slogan. Colruyt Group wants to generate a positive impact in everything they undertake.'
'Sustainable entrepreneurship means doing business with respect for people, the society and the environment. Because that is the only way we can continue to do business.
​We are convinced that, as a company, our economic drive can also lead to a positive social and ecological spiral. We do this by integrating sustainability in all aspects of our entrepreneurship.'
In order to reduce the ecological impact of the food products of Colruyt Group's private labels, the products are systematically scrutinised and the entire chain is mapped out. Local production is an important factor in which Colruyt Group deliberately invests.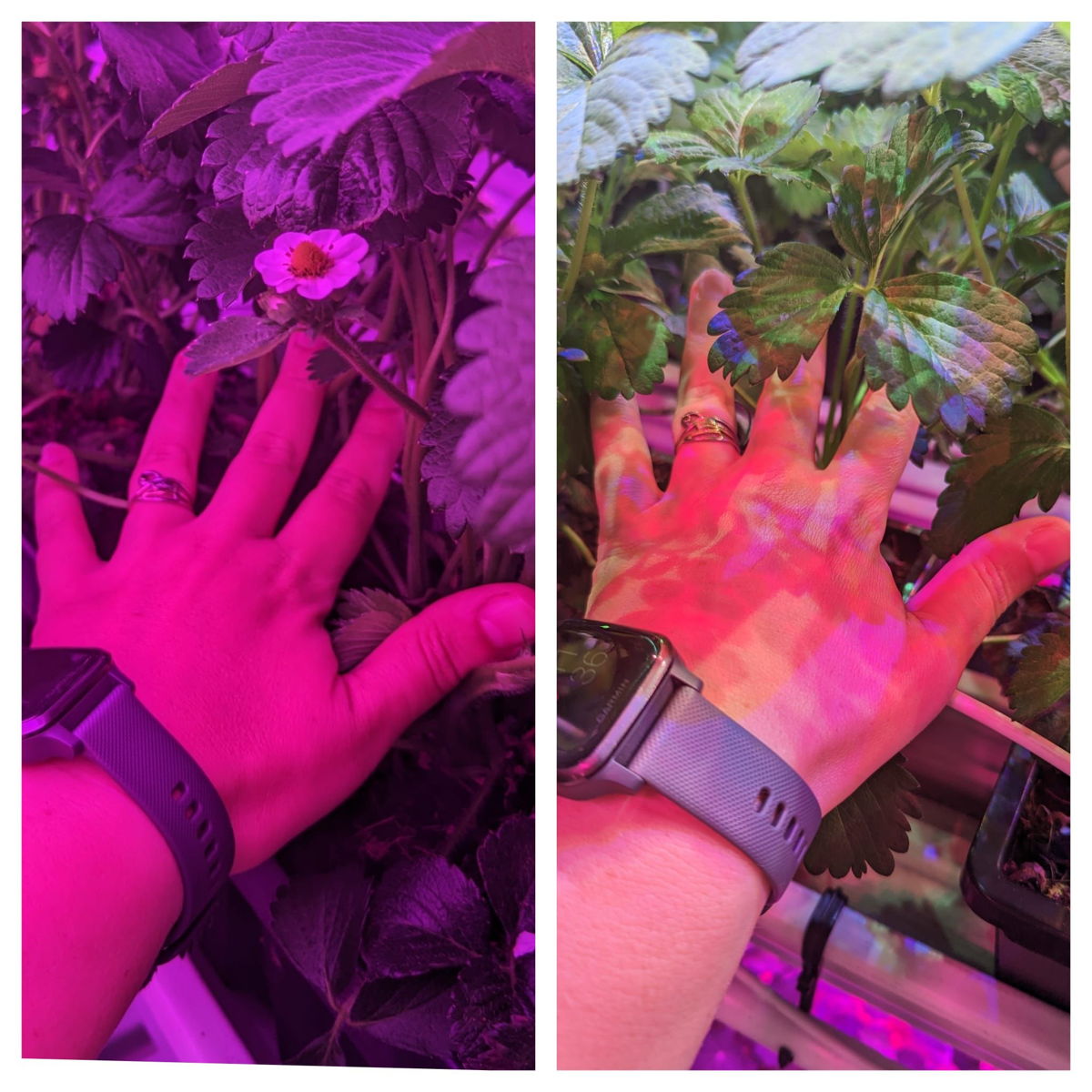 ---
About Colruyt Group
​Colruyt Group operates in the food and non-food distribution sector in Belgium, France and Luxembourg with more than 600 own stores and about 580 affiliated stores. In Belgium, this includes Colruyt, Okay, Bio-Planet, Cru, Dreamland, Dreambaby, Bike Republic and the affiliated Spar stores. In France, in addition to the Colruyt stores, there are also affiliated Coccinelle, Coccimarket and Panier Sympa stores. The group is a majority shareholder of The Fashion Society, which includes the fashion retail chains ZEB, PointCarré, The Fashion Store and ZEB For Stars. JIMS operates fitness clubs in Belgium and Luxembourg. Solucious and Culinoa deliver food service and retail products to professional customers in Belgium (hospitals, SMEs, hospitality sector, etc.). The other activities comprise the energy supply by DATS 24 in Belgium (fuels, natural gas and green energy), printing and document management solutions (Symeta Hybrid) and the production of green energy (Eoly). The group employs over 32,000 employees and recorded a EUR 9.9 billion revenue in 2020/21. Colruyt is listed on Euronext Brussels (COLR) under ISIN-no. BE0974256852.
About MechaTronix
​MechaTronix is one of the largest LED grow lights producers in Europe and part of the 8 Lakes Group headquartered in Breda, the Netherlands. From its offices in the Netherlands, Belgium, Canada and Taiwan, MechaTronix develops, manufactures and markets high-tech LED supplemental lighting solutions for greenhouse horticulture and daylight-free cultivation. By the end of 2022, the installed area covers more than 600 hectares of lighted cultivation ranging from vegetable and fruit productions to ornamentals and propagation facilities. Technological innovations are at the heart of the company's success, stemming from a large, multifaceted team of in-house developers with in-depth expertise in thermal management, thermofluid dynamics, optics and advanced light control techniques.
About Smart Technics
​Smart Technics is an innovative start-up within Colruyt Group that lives by the motto: from inspiration to implementation. The team provides a broad spectrum of services, ranging from engineering and project management to the design and implementation of technological solutions, both for the store environment and for logistics centres and production activities.