Colruyt Edegem opens on Wednesday 29 March
Brand-new store with sustainable features
Tuesday, March 28, 2023
On Wednesday 29 March 2023, a brand-new Colruyt Lowest Prices store will open its doors on Hovestraat in Edegem. With a surface area of nearly 2,000 m², an extensive product range and 8 checkout lanes, this new Colruyt store is ready to welcome many customers. Colruyt also helps promote employment in the area as the new store creates 36 new job vacancies. Customers also will have a brand-new Collect&Go pick-up point at their disposal as from Wednesday.
Efficient and pleasant shopping
Colruyt Edegem is a spacious store with a wide range of quality products at the lowest prices. Store manager Gerrit Van Leekwijck: "The new store boasts an extensive freshmart with an even bigger selection of products such as fruit and vegetables, salads, cheese or ready-made meals. In the self-service butcher's shop, customers can easily and quickly find the meat products of their choice."
Collect&Go does your shopping for you
Colruyt is constantly rethinking how shopping can be made even more efficient. The renovated store was fitted with a brand-new Collect&Go pick-up point, making it easy for customers to choose between online and in-store shopping. Collect&Go is Colruyt Group's convenient online shopping service. Customers send their shopping lists to collectandgo.be or through the app and co-workers have their products ready at the pick-up point by the day and time of their choice. Moreover, customers can have their groceries home-delivered in Edegem.
Extra focus on sustainability
As always, Colruyt focused on sustainability when building Colruyt Edegem. The store has LED lights with a sensor everywhere, which saves up to 30 % energy, and the residual heat from the cooling units is recovered. Furthermore, the ventilation system recovers 75 % of the heat in the air. The car park has a charging station for 2 electric cars and 16 bicycle racks to which 32 (cargo) bikes can be safely attached.
The team is ready
Colruyt provides jobs in your region. Via jobs.colruytgroup.com you can apply for one of 36 vacancies for the store of Edegem. Gerrit Van Leekwijck: "We are looking forward to welcoming our customers. That is why we are happy to invite them to be the first to get acquainted with the new store during our open-door evening on Tuesday 28 March from 17 to 20 pm. ​ See you then!"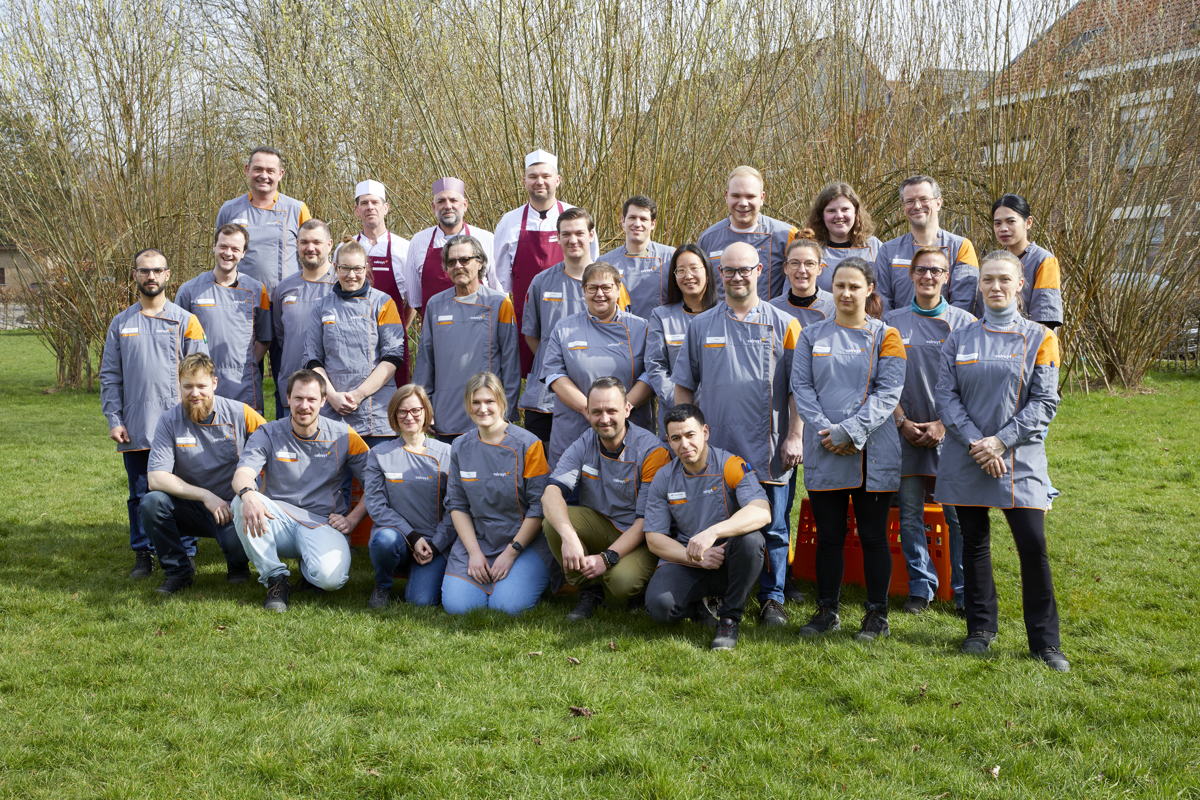 ---
Contactinformation
​Eva Biltereyst (Colruyt Lowest Prices press officer) at 0479 72 29 10.
Practical information
​Colruyt Edegem
​Hovestraat 52
​2650 Edegem
Opening Hours
​Mon - Sat: 8.30 am - 8 pm
​Fri: 8.30 am - 9 pm
---
About Colruyt Lowest Prices
​Colruyt is Colruyt Group's Lowest Prices supermarket. The store chain has been guaranteeing the lowest price for every product at every moment for more than 40 years now. Customers can find about 10,500 food and 7,500 non-food products, from daily fresh fruit, vegetables and meat to cleaning and personal hygiene products. Colruyt also stands out by its simplicity, efficient shopping and efforts in the area of sustainability. The chain operates about 240 stores in Belgium and the Grand Duchy of Luxembourg and employs more than 15,000 people. Customers can also order their purchases in the Colruyt webshop and have them delivered at home or pick them up in more than 200 Collect&Go collection points.