On 3 November, Spar Colruyt Group is opening a second store in the centre of Mechelen
First Spar with the new service Enjoy in town
Monday, October 30, 2023
On Friday 3 November, Spar Colruyt Group is opening a second store in Mechelen, close to the Lamot Conference and Heritage Centre. The opening is in line with Colruyt Group's ambition to increase its presence in cities with relevant store formulas and expand in city centres. The local supermarket has now been fully renovated in the same style as the newest generation of Spar stores, with a strong focus on sustainability and local. At the helm is Kristof Merckx, who is already looking forward to offering customers a taste of excellent customer service, a great shopping experience and the familiar Spar quality.
A passion for entrepreneurship
Spar Mechelen Lamot will be the second Spar store run by entrepreneur Kristof Merckx. So this is definitely not a test case. Kristof: "It was always my ambition to expand. It's a dream to be able to run a supermarket in the centre of 'my' town. Besides, entrepreneurship is part of my DNA. My great-grandmother started a small store on the corner of Dijkstraat and Sint-Jan-Berchmansstraat about 110 years ago. The store specialised in colonial wares and spices. My grandfather and father turned it into a grocers and later opened a small supermarket on Hombeeksesteenweg in 1977." So four generations have already been involved in the industry.
Local produce and a quick, balanced lunch with Enjoy
At Spar Mechelen Lamot, customers will find lots of local products, such as chocolate from Sjolaa, coffee from Kaffefabrik, beer from brewery Het Anker, seasonal vegetables from farm shop 't Hertsveld, bread from BroodNodig and Broodbroeders and much more. "We are also launching an Enjoy department, a brand new concept we really believe in," Kristof explains enthusiastically. "Customers can treat themselves to a balanced lunch: a bowl or wrap that they can put together themselves. Customers who don't have much time to spare can choose from several ready-made preparations. From soups and smoothies to shakshuka and oatmeal; there is something for everyone. We are currently the only Spar store to offer this service." Spar Colruyt Group is introducing Enjoy to offer a new service that can be further developed locally to reflect customer demand. ​
A focus on quality and sustainability
Spar Mechelen Lamot welcomes everyone to do their everyday shop, big or small. Kristof wants people to be able to feel right at home in the store. Quality and customer-friendliness are top priorities.
Like Colruyt Group's other store formulas, Spar attaches great importance to sustainable construction, ensuring the lowest possible environmental impact. The cooling system is brand new with CO2 emissions that are 90 % lower compared with a traditional cooling system. In addition, the store is equipped with energy-efficient LED lighting and a heat pump, and all the refrigerated units are fitted with doors, so they lose less cold air.
Festive opening and great discounts
If you want to do your shopping, you will have to wait until Friday 3 November, but everyone is welcome to the festive opening reception on Thursday 2 November from 6 to 9 p.m. Customers can get acquainted with the new store while enjoying a snack and a drink. What's more, there are some amazing opening-week offers and discounts in the special opening folder.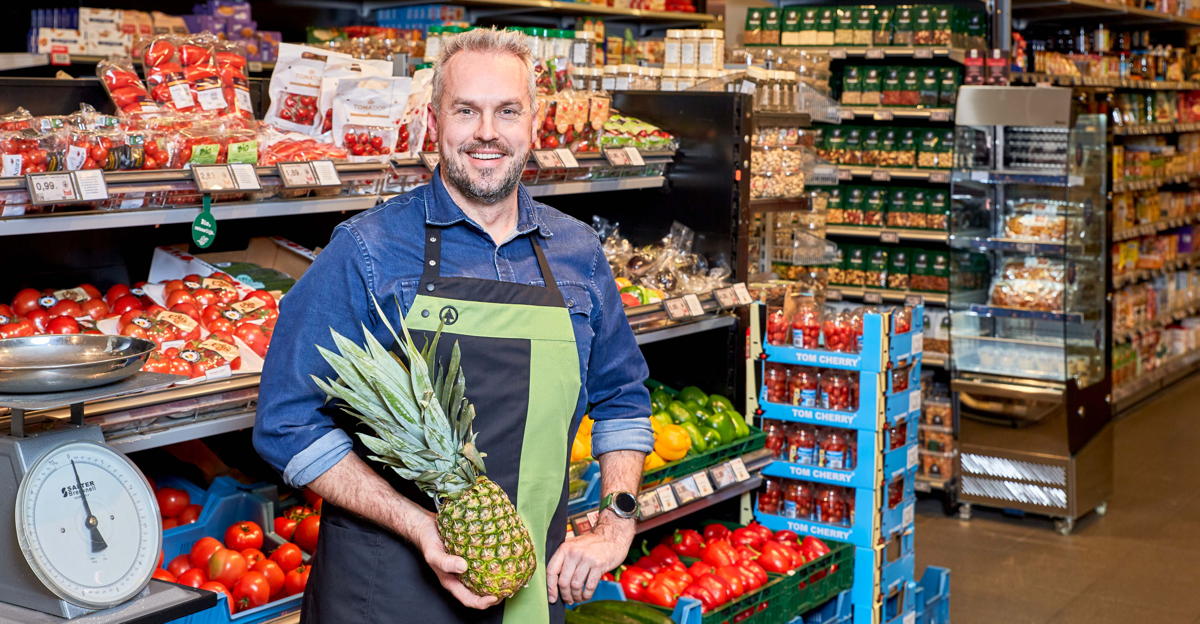 ---
Contactinformation
​Kristof Merckx,
​independent entrepreneur Spar Mechelen Lamot
​015 45 91 40
Colruyt Group press office
​+32 (0)473 92 45 10
​[email protected]
Practical information
​Haverwerf 1
​2800 Mechelen
Opening hours
​Monday to Saturday: 8 a.m. – 8 p.m.
​Sunday: 8 a.m. – 1 p.m.
---
About Spar Colruyt Group
​There are more than 200 Spar shops, and they are all cosy neighbourhood supermarkets that are operated by skilled independent entrepreneurs who make their shop unique with a personal touch. They're found in city and town centres and distinguish themselves through their fresh products, unbeatable prices and passion for good food. The shops range in size from 300 to 1,200 m². More info at mijnspar.be.
About Retail Partners Colruyt Group
​Retail Partners Colruyt Group is the license holder of Spar Colruyt Group in Belgium. The Group works together closely with over 200 independent Spar proprietors, not only supplying them with products, but also offering comprehensive support and a unique consultation model based on partnership. Retail Partners Colruyt Group also provides fresh products and groceries to Alvo shops. The organisation of independent entrepreneurs is responsible for the purchasing and transport of the goods and provides advice on product ranges and promotional policies. Finally, Retail Partners Colruyt Group delivers to 120 independent retailers, including 31 Mini Markets. More info at retailpartnerscolruytgroup.be.