Okay opens second Okay Direct in Ghent
Even easier thanks to modern technology and better layout
Tuesday, October 3, 2023
Two years after the launch of the very first Okay Direct in Belfortstraat in Ghent, and eight months after a second opening in Lennik, Okay will open its third Okay Direct store on Wednesday 4 October in Keizer Leopoldstraat in Ghent.
"We are opening this new store because we strongly believe in the concept and the supporting technology. The results of our first Okay Direct are in line with expectations and the customers are also responding very positively to this innovative shop formula," says Gert Somers, in charge of Okay Direct. "To top things off, we won the Mercurius prize in 2022, as the most prestigious retail award for more than 30 years. With this award, Comeos, the federation for retail and services in Belgium, recognises courage and innovation in the sector." ​
"Building on experiences in the first stores, we have enhanced the technology. This means we are now working with new-generation cabinets, designed by Colruyt Group Smart Technics and Innovend in the Netherlands, allowing our customers to shop even faster and more easily. Also, the layout has been optimised and the product range has been modified. We are opening new premises in Ghent because we see real potential in this type of store in a city like Ghent. However, we are also looking at opportunities in other cities," Gert Somers explains.
Okay Direct, a unique self-service store
Okay Direct is an innovative shop concept under the Okay banner where customer can buy groceries 24/7. Okay Direct is open every day of the week, day and night. With this concept, the retailer responds to evolving customer needs, such as the importance of autonomy and freedom combined with a focus on product quality.
Customers receive access to the store by scanning the QR code on their Xtra app or card. Using this QR code the customer can open the doors of the (chiller) cabinets and remove products. All purchases are registered based on product detection in the shelves. By rescanning the QR code at the checkout, the receipt is generated and the customer can pay electronically before leaving the store. In this way, customers can shop entirely autonomously and at their own pace.
Balanced range, including in the fresh produce section
In the new Okay Direct, on a surface of 100 m², approximately 500 products are offered around the clock, including A brands and private labels. Customers can find everything they need for their daily groceries quickly and easily: an extensive range of fresh produce, but also ready meals and several 'emergency' items, such as toilet paper and toothpaste. The prices are in line with products in the local Okay Compact.
Added value for city customers
"A great bonus for customers is that they can shop locally for their groceries 24/7. With this we aim to address target groups who benefit from a shop with longer opening times. For example, students and people with irregular hours or working late, such as people employed in healthcare or emergency services," Gert Somers adds.
"We are certain that the interest in such an approach will grow and that this will also meet the evolving needs of customers. We are continuing to test the concept extensively, before rolling it out on a larger scale to other cities," Gert Somers confirms.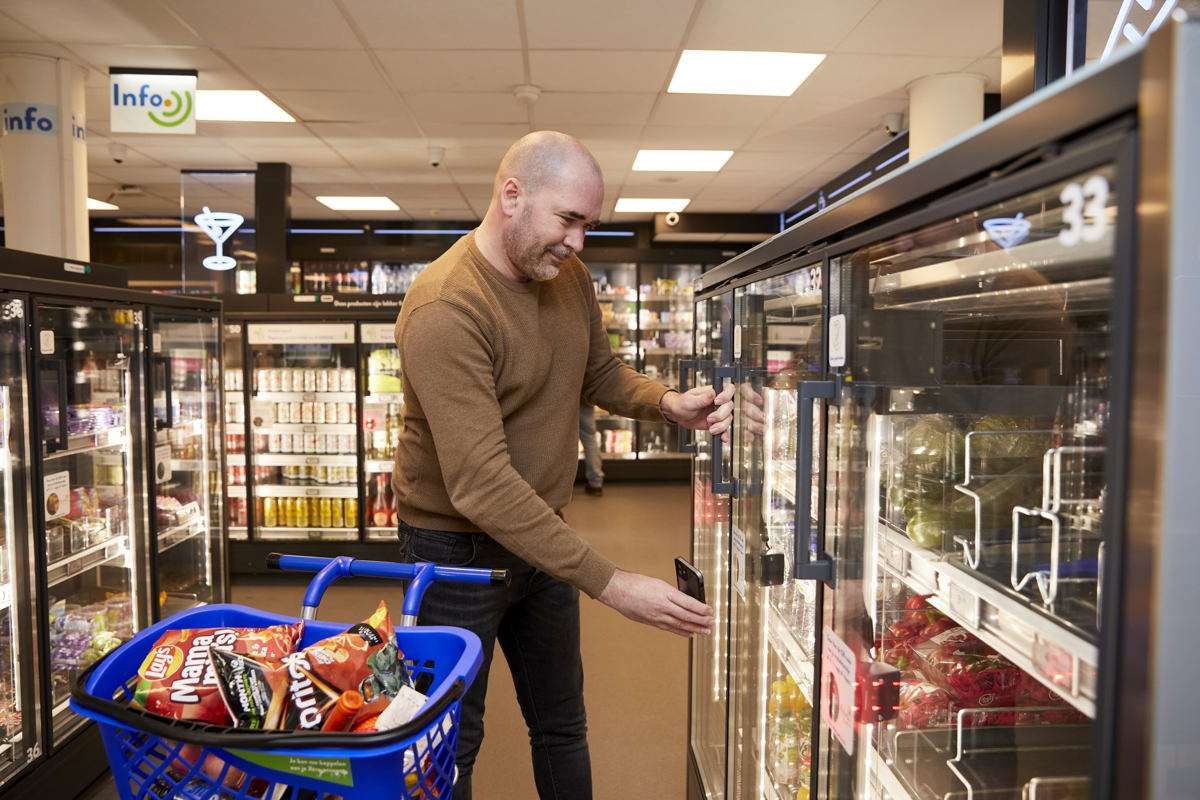 ---
Contact
​Colruyt Group Press Office
​+32 (0)473 92 45 10 or +32 (0)2 363 55 45
​[email protected]
Practical information
​Okay Direct Gent Keizer Leopoldstraat
​Keizer Leopoldstraat 1C
​9000 Gent
---
About Okay
​Okay is Colruyt Group's neighbourhood supermarket where customers can find everything they need for their daily shopping. Okay stores are set up as near as possible to town or city centres and guarantee the lowest prices in the neighbourhood. The very first Okay opened its doors in Ertvelde on 14 January 1998. Since then, Okay has been opening an average of 6 new stores every year. The neighbourhood supermarket intends to keep up this frequency in the years to come. Today, Okay has about 146 stores in Belgium. Since November 2015, the chain also has its own distribution centre at the industrial estate of Lot (Beersel) in Flemish Brabant. Okay currently employs more than 2,500 co-workers.