Okay opens brand-new, sustainable local supermarket in Zonnebeke
With two charging posts for electric cars
Tuesday, October 31, 2023
On Friday, 3 November Okay will open its 146th store in Zonnebeke. In the practical local supermarket on Ieperstraat 107, customers can find everything in one place, making daily shopping easy. The shop covers 550 m² and is built with sustainable techniques and materials. Okay Zonnebeke's store manager Toon Vercarre and his team of six are looking forward to welcoming their new customers.
Fresh and modern design
The local supermarket is part of Colruyt Group's new generation of Okay stores and has a fresh and modern design. "In the freshmart, the broad passage and glass wall ensure a pleasant shopping experience. Our extensive range of daily fresh fruit and vegetables is shown to its full advantage," store manager Toon says. The offer of fresh products is indeed one of Okay's major assets: not only the fruit and vegetables, but also the dairy products, meat, charcuterie, fish and ready-to-eat meals on sale are all daily fresh. "We also placed a stand just outside the freshmart, that offers a wide range of meat, fish and veggie snacks to spend a nice aperitif evening with friends."
At Okay Zonnebeke, fresh bread is delivered every day and the co-workers bake off high-quality rolls and pastries several times a day. All these delicious products are presented in a handy bread unit. Toon: "Our bread corner has a highly ergonomic design, is well-arranged and is very user-friendly for both the customers and our co-workers." The frozen products department has chest-type freezers with glass lids. That way, customers can find their favourite products fast and easily.
Easily reachable
The new Okay store is located at Ieperstraat 107, where the Dumoulin electro shop used to be. "Situated along a connecting road, our store is ideally located for anyone who likes to leave the car on the side every now and then," Toon says.
There is sufficient parking space and two charging posts for electric cars have been installed. Customers who come by bicycle can use the spacious bicycle shed, which also has room for cargo bicycles.
Minimal environmental impact
Like the other Colruyt Group store formats, Okay is firmly committed to building sustainably and with a minimal ecological footprint. "At Okay Zonnebeke, we do not use gas or fuel oil, we generate our own energy using solar panels," Toon explains. "Moreover, our environmentally friendly cooling emits 90% less CO2 than a traditional cooling installation."
The heat released by the cooling system is recovered to heat the store and 75% of the heat is recovered by the ventilation system. Also, a large share of the rainwater is collected in a wadi, a shallow water basin, in which the water can steadily seep into the ground to replenish the soil water, thus also relieving the sewer system.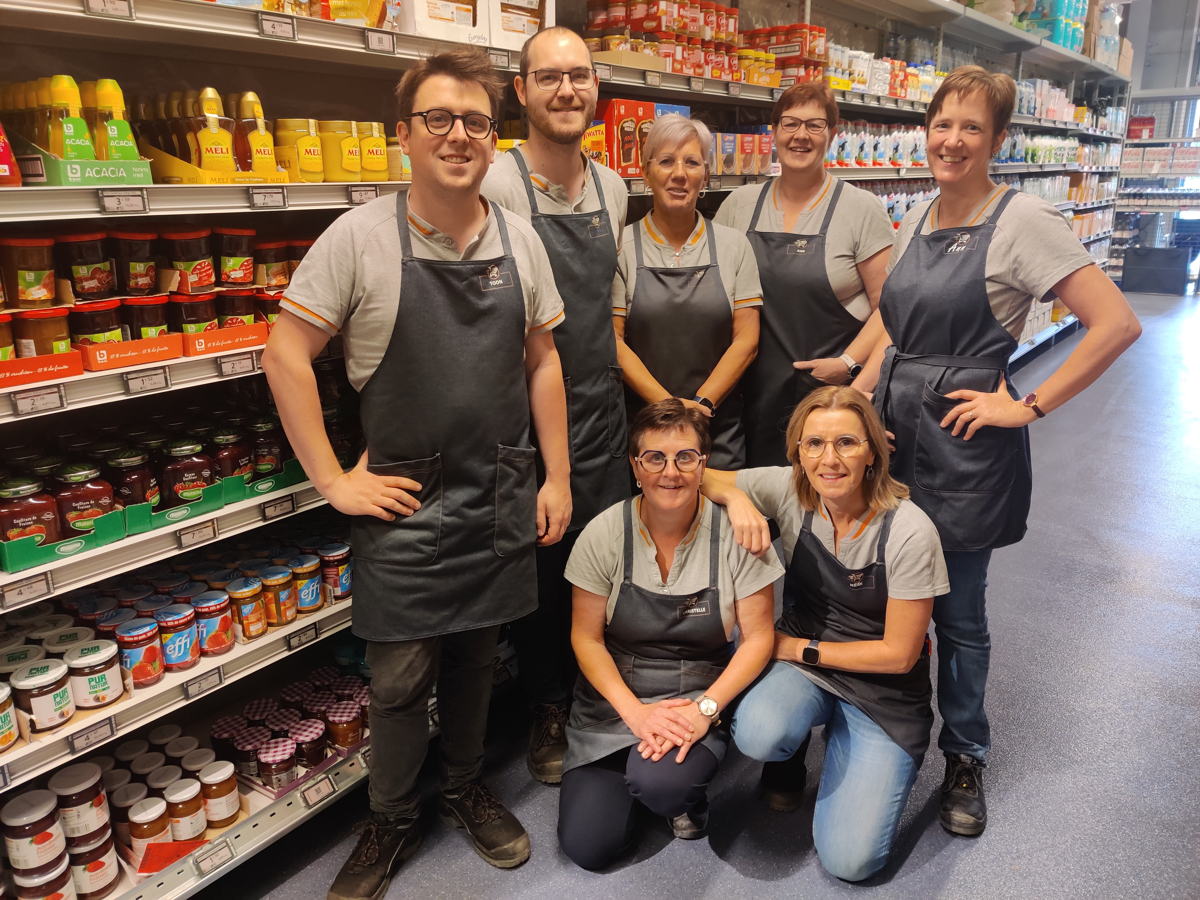 ---
Contact
​Press service Colruyt Group
​+32 (0)473 92 45 10 or +32 (0)2 363 55 45
​[email protected]
Practical information
​Okay Zonnebeke
​Ieperstraat 107
​9155 Zonnebeke
​
​016 56 04 71
​www.okay.be/zonnebeke
Opening hours
​Monday to Saturday from 8.30 a.m. to 7.30 p.m.
---
About Okay
​
Okay is Colruyt Group's neighbourhood supermarket where customers can find everything they need for their daily shopping. Okay stores are set up as near as possible to town or city centres and guarantee the lowest prices in the neighbourhood. The very first Okay opened its doors in Ertvelde on 14 January 1998 and has since then been opening an average of 6 new stores every year. The neighbourhood supermarket intends to keep up this frequency in the years to come. Today, Okay has about 145 stores in Belgium. ​ ​ Since November 2015, the chain also has its own distribution centre at the industrial estate of Lot (Beersel) in Flemish Brabant. Okay currently employs more than 2,500 co-workers.