Okay Compact opens new store in heart of Antwerp
Discover the new local supermarket on Quellinstraat
Tuesday, October 24, 2023
On Wednesday 25 October, Okay Compact, the city store of local supermarket Okay, will open a new establishment on Quellinstraat in Antwerp. The new store is within walking distance of the City Park, the Zoo and Central Station. Very convenient for both local residents, commuters on their way home or to work, and people who come to Antwerp for an all-day shopping spree.
Easy shopping nearby
Just like at Okay, shopping at Okay Compact is easy. Okay Compact welcomes customers every day of the week. The practically set up local stores are conveniently located in the heart of the city and thus easily accessible on foot or by bicycle. In the brand-new 385 m2 store customers can find everything for their daily shopping. In addition to a wide assortment including food, beverages, laundry and household products and more, you can find a broad selection of fresh products: fruits and vegetables, meat, fish, bread and pastries, etc. You can also pop by at Okay compact on Quellinstraat for a quick coffee on the go.
A heart for the environment
Like the other Colruyt Group store formats, Okay Compact is firmly committed to building sustainably and with a minimal ecological footprint. The new Okay Compact Antwerp-Quellinstraat uses no gas or fuel oil and the environmentally friendly cooling system emits 90% less CO2 than traditional installations. What's more, the heat released by the cooling system is recovered to heat the store. Energy-efficient LED lamps reduce power consumption by 30%.
Looking towards the future
The opening of this new Okay Compact store fits perfectly with Colruyt Group's ambition to also offer more relevant store formats in urban environments, where consumers can do their shopping easily and inexpensively. Meanwhile, there are already 16 Okay Compact city stores in Belgium: 6 in Brussels, 3 in Ghent, 1 in Liège, 1 in Blankenberge and, with this new establishment added, 5 stores in Antwerp. Colruyt Group continues to actively search for suitable locations to further expand their presence in the cities.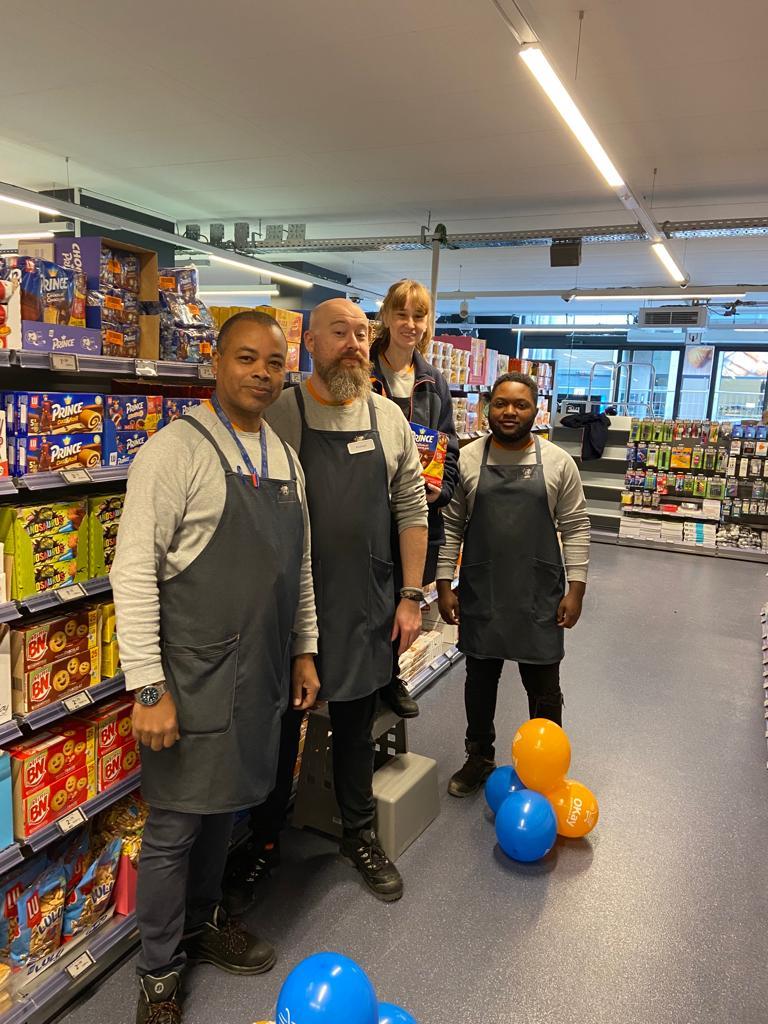 ---
Contactinformation
​Store
​02 616 78 54
​www.okay.be/
Colruyt Group press office
​+32 (0)473 92 45 10 or +32 (0)2 363 55 45
​[email protected]
Practical information
​Okay Compact Antwerp-Quellinstraat
​Quellinstraat 7
​2000 Antwerp
Opening hours
​Monday from 12:00 to 19:30
​Tuesday to Saturday from 7:00 to 19:30
​Sunday from 8:00 to 12:00
---
About Okay Compact
​Okay Compact is the city concept of neighbourhood supermarket Okay. Traditional Okay stores are located along busy access roads, close to town centres, whereas Okay Compact focuses on city centres. With an average surface of 350 m², the Okay Compact stores are smaller than traditional Okay supermarkets, where the average surface is 650 m². The range is slightly more limited, although there are more on-the-go products, such as coffee, chilled drinks and hot snacks. At Okay Compact, there are only shopping baskets (no trolleys) to make shopping as fast and efficient as possible. Meanwhile, Okay Compact has 16 stores and customer reactions are very positive. The Okay neighbourhood supermarket already has more than 145 supermarkets and sees potential for 180 supermarkets in the long term.