DATS 24 opens Belgium's largest charging station and in doing so initiates a major acceleration in the rollout of semi-public charging stations
Halle, 17/01/2022 - DATS 24, Colruyt Group's energy and fuel supplier, plays an important role in the expansion of the semi-public network of charging stations in Belgium. By the end of 2021, customers and employees could make use of a network of 330 charging stations: 270 charging stations at car parks of Colruyt Group shops and 60 charging stations at car parks of central buildings. In the coming year, DATS 24 aims to triple this number. The opening of the largest charging station in Belgium with 109 charging points, at the Colruyt Group head office car park in Halle, immediately sets the tone for this acceleration. In time, this new charging station can be expanded to allow more than 300 electric vehicles to plug in at the same time.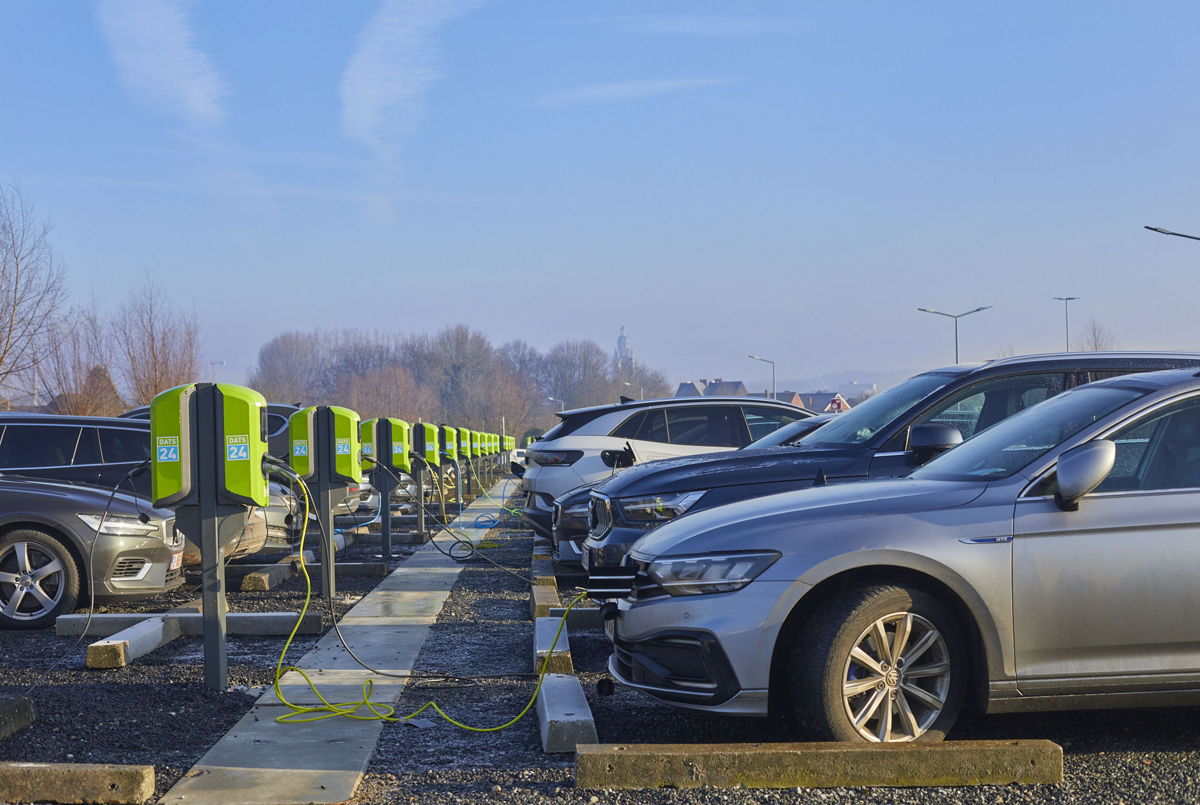 At the new charging station, there are a total of 54 charging stations of 22 KW and 1 fast charger of 60 KW. This means that 109 battery-electric or plug-in hybrid cars can charge simultaneously. This semi-public charging station is also available to the local community outside office hours. Torsten Ruttens, project engineer Technics & Immo Colruyt Group: "We have built this charging station with the future in mind. The dimensions of the medium-voltage cabin mean that in time we will be able to expand here with a second and even a third charging bay. I am really proud that we have done this under our own management".
One million euro investment cost for largest loading bay in Belgium
The entire investment cost of this charging station is about one million euros and is paid for entirely by the company itself. DATS 24 states that this investment was necessary to meet the increasing demand from users. Now and in the future, because the installation can be expanded to more than 300 charging points. The energy specialist is also analysing the demand for charging facilities at other central sites of the group and will determine the dimension of additional charging areas accordingly. "This is a positive story for our employees and visitors," says Raf Flebus, Business Unit Manager DATS 24. "At the same time, we are building up a great deal of expertise in this way, which we will use in the coming months to make an offer to companies and other users. In addition, we are accelerating the roll-out of semi-public charging points at retail sites. We are going to approximately triple the number of charge points. The aim is to have around 1,000 semi-public charge points available by the end of 2022."
Charging on the road, at home and at work
Drivers of battery-electric and plug-in hybrid cars mainly charge their cars at home and at work. And when the opportunity arises, they recharge while on the road. Semi-public charging points at retail sites are a practical addition for the majority of electric car drivers. ​ Raf Flebus: "Customers spend three quarters of an hour to an hour in our shops, so they can recharge during that time. With the exception of the shop sites whose parking is closed at night, all these charging stations are also accessible to local residents after the opening hours of the shops or after work hours at our central buildings. This is a great added value for the neighbourhood and for people who live close to our shops or central sites and do not have the possibility to charge their electric car at home". Users of the DATS 24 charging card can now also use Fastned's fast chargers for 'destination charging'. This means that as much charging as possible takes place over a short period of time during long journeys. In addition, this charging card provides access to 7,600 charging points in Belgium and 55,000 charging points in Europe.
---