DreamLand Wilrijk celebrates complete make-over
The Wilrijk store has a new concept that makes it even more customer-friendly.
Monday, March 14, 2022
From 16 up to and including 19 March, DreamLand Wilrijk celebrates. The store was remodelled in the past months and given a completely new look. The renewed store concept holds even more room for experience and it will be even easier to collect online orders. The makeover will be celebrated with festive activities for both young and old.
A new store concept where children are in the centre of attention
The Wilrijk store has a new concept that makes it even more customer-friendly. Danny Jenquin, Division Manager Sales at DreamLand: "We want to offer our customers in Wilrijk a nice shopping experience. For example, the customised signs in the store make for a relaxing appearance and customers get a nice overview of the store thanks to the lower shelves. The store is also divided into different "universes", such as Blocks, Board Games, Baby and Toddler toys, etc. This will help customers to quickly find what they are looking for." The store space was optimised as well: customers can still find the same broad assortment as before, but on a smaller surface. And the circulation and check-out access were also improved. In June 2022, Dreambaby, Colruyt Group's baby specialist will move into the freed space. The stores will have a separate entrance.
At the same time, the focus in the DreamLand store will be on children even more. Several spots will be provided where children can try out toys, as well as a bicycle track to test bikes and steps. And of course, the birthday bell was not forgotten. Danny Jenquin: "The birthday bell is a real classic in our stores. Birthday kids can press the bell that starts a birthday song. They can then sit on the birthday throne and our store co-workers treat them like kings or queens. The child will receive a nice crown, a gift and a photo as a keepsake. In the Wilrijk store, our bell will receive a makeover; it will be a real eye catcher."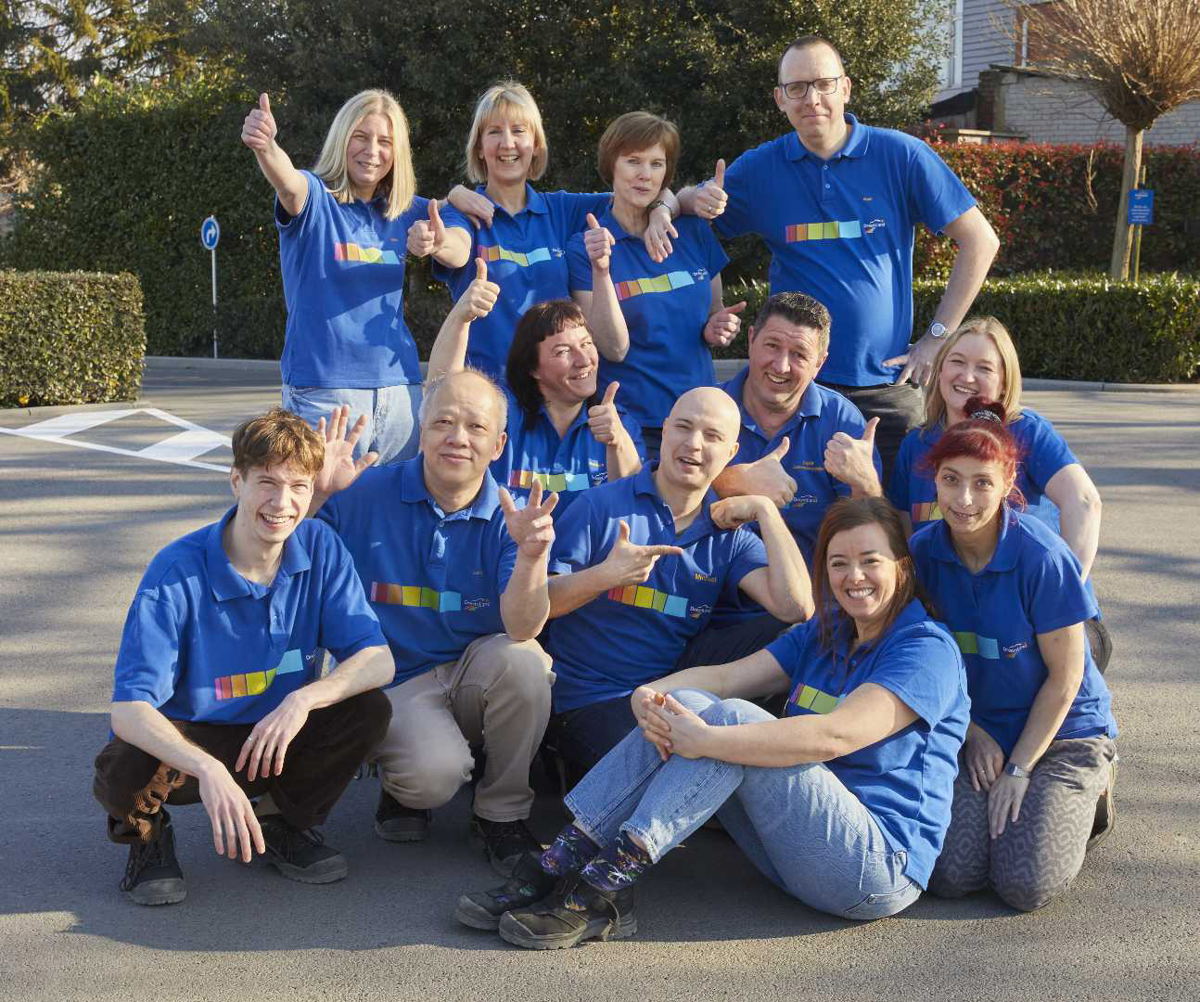 Physical stores and webshop reinforce one another
Apart from toys and outdoor toys, customers will also find the familiar assortment of multimedia and gaming, school and office materials, a gift zone with original gadgets for young and old, comics and books, in the Wilrijk store. DreamLand continues to focus on an omnichannel strategy: while the web shop is being developed, the physical stores remain very important as well. Consequently, DreamLand is a firm believer in a 'clicks & bricks" combination in which physical stores and the web shop reinforce each other. For this reason, the renewed store in Wilrijk will have a clearly defined pick-up area near the entrance, where customers can quickly pick up their online order and pay for it.
Festive starting shot
DreamLand Wilrijk was given a complete makeover and celebrates this with a bunch of activities for both young and old. For the youngest ones, there is a fun Plop colouring contest and kids can win a nice prize by using a treasure map to go on a letter quest in the store. Teenagers who are curious about the instax mini 11 can attend a live demo on Saturday 19 March.
---
Contactinformation
​DreamLand customer service
​+32 (0)2 363 56 56 Monday to Saturday
​from 8.30 am to 8 pm, on Friday to 9 pm
​[email protected]
Silja Decock, Colruyt Group press officer
​+32 (0)473 92 45 10
​[email protected]
Practical information
​DreamLand-store Wilrijk
​Boomsesteenweg 546
​2610 Wilrijk
Opening hours
​From Monday to Thursday: from 10 am to 6.30 pm
​Friday: from 10 am to 7 pm
​Saturday: from 9.30 am to 6.30 pm
​Sundays and holidays: closed
---
About DreamLand
​DreamLand, a Colruyt Group subsidiary since 1994, is a family and seasonal store with a wide range of (outdoor) toys, garden furniture, school supplies, multimedia and gaming, children's rooms, books and comic books and so much more. DreamLand wants to inspire children and their family to have more fun together, in a fun and playful manner. In addition to a webshop, DreamLand has 47 stores, of which 33 are in Flanders and 14 in Wallonia. They employ over 800 co-workers.